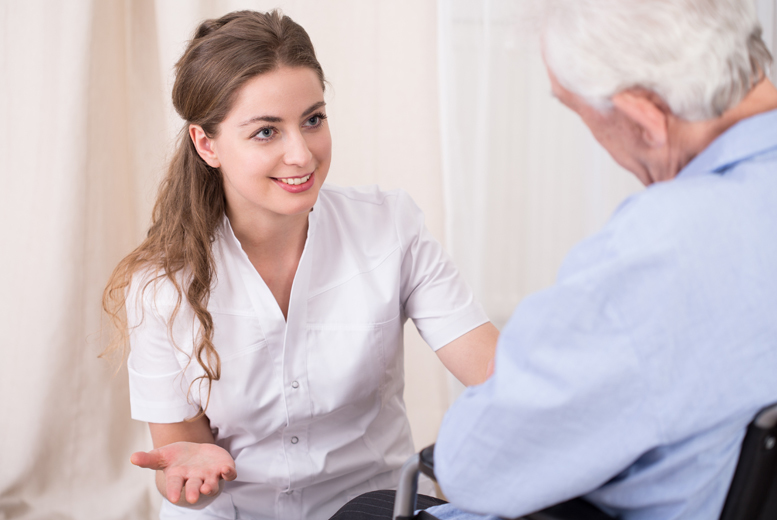 Eight people from Princeton will have the opportunity to train in the community as health care assistants thanks to a new program being offered through Okanangan College.
"I think it's great,:" said Ed Staples, president of Support Our Health Care.
" The fact is there is a shortage of health care assistants province wide and that would include Princeton. This is going to ensure a steady supply of health care assistants in our area and that's a really good thing."
The six-month certificate program will prepare students to work directly with clients, as well as part of a health care team. Graduates provide care focused on promoting the physical, emotional, cognitive and social well being of patients. They will be to work in any level of continuing care including home support, adult day care, assisted living and complex care.
The program is being funded by the provincial government's Ministry of Advanced Education with a $90,000 grant.
"Funding a health care assistant program in Princeton demonstrates the commitment by our government to answering the skill needs of the province," said Jackie Tegart, Fraser-Nicola MLA.
According to Staples there are significant employment pooportunities in Princeton for health care assistants at facilities like Ridgewood Lodge. He credited the Princeton and District Community Skills Centre with driving the initiative.
"This is just another example of how our community is working together to improve health care," he said. "Everything is coming together. This is happening in Princeton because this is really fertile ground."
Staples said the support of the existing health care system was critical to securing the program for the town.
"That's the other piece that's really important, how Princeton General Hospital and Ridgewood have stepped up to the plate because these programs can really only be offered if there are facilities where students can do practicum work."
The program begins in September and information on enrolment will soon be available on the Okanagan College website.
Prerequisites for students include having medical certification of good health, a Food Safe certificate, first aid certification, necessary immunizations and a criminal record check.
Spotlight Staff
March 30, 2016